The Foundation Programme
---
The perfect opportunity for those who love Dharma but are looking for a committed way to go deeper.


The Program Structure
---
The secret of the Foundation Program's success lies in the manageable commitment made by the student and in the clear structure of study. Students sign up to study a book or part of a book, agree to attend every class, learn the material, and to take a test at the conclusion of the study.


The Class Structure
---
Prior to class, students study an assigned portion of the text, usually a few pages long, and memorize the essential points. The class begins with chanted prayers and guided meditation. The teacher then reads the assigned selection from the book while giving commentary to the text. The students then divide into pairs to discuss the material. The teacher and students conclude by deciding what to meditate on in the next class and how to practice during the coming week.


Commitments
---
Students participate in putting up the shrine offerings and setting up the meditation room on the day of their class. In this way they learn about the rituals associated with Buddhist practice. In addition to weekly attendance in the class, there is also a commitment to participate in at least one chanted-prayer session at the Center each month.


Addmissions
---
Students on FP are currently studied the book Joyful Path of Good Fortune.
If you are interested in knowing further information and/or joining please contact us.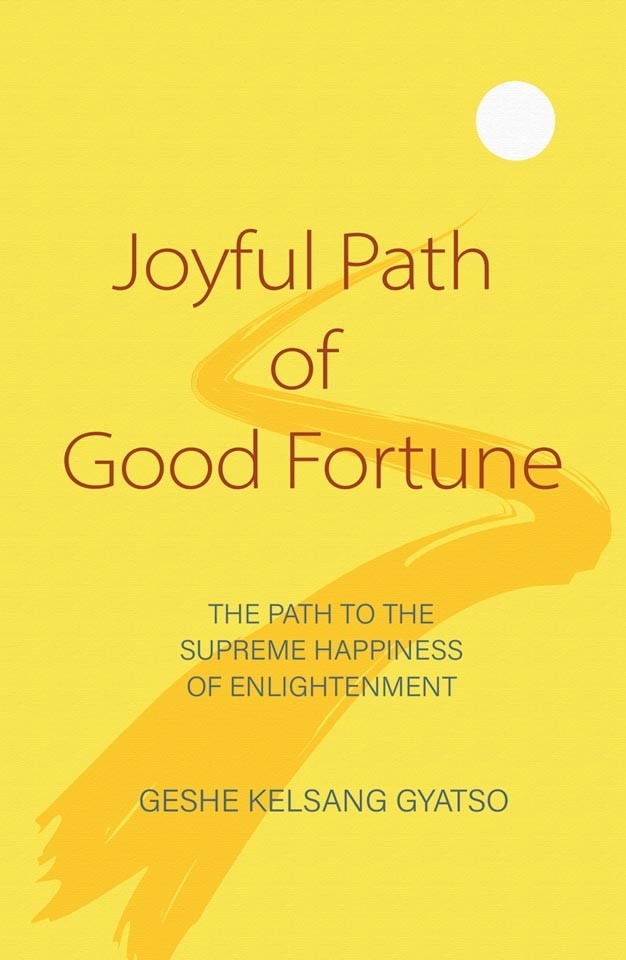 ---
© 2020 NKT - IKBU
Samudra Kadampa Buddhist Centre Registered Charity no. 1081470
47 High Street
Buxton
High Peak
Derbyshire
SK17 6HB
UK
Without inner peace, outer peace is impossible. We all wish for world peace, but world peace will never be acheived unless we first establish peace within our own minds.

—Ven. Geshe Kelsang Gyatso Rinpoche